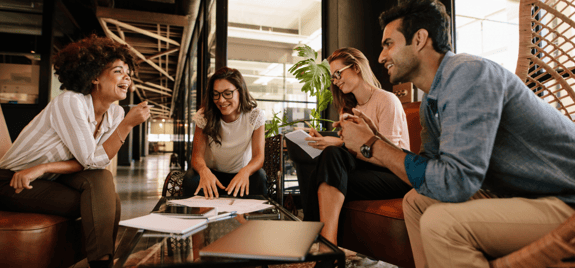 People
Sarah is an enthusiastic storyteller and perpetually curious project manager who thrives in helping clients realize their sustainability goals. She specializes in climate equity and environmental justice, and believes that all voices should be at the table when looking at holistic climate solutions.
Sarah has worked in a number of spaces including ground engineering and environmental consulting, libraries and museums, and the travel industry. She understands how important water replenishment and the circular economy are in corporate sustainability solutions. She also has experience managing the development of products to support internal sustainability operations and plans strategically with a very keen eye on pragmatic, operational execution.
Sarah has a master's degree in library and information science from the University of Washington where she worked with the International Coalition of Sites of Conscious to understand how places of impact and culture can bridge the divide of resentment and difference to foster collaboration in tackling the world's most pressing issues.
Sarah began playing classical violin when she was three years old but transitioned to Scottish and Irish fiddle in her early 30's. More recently she dove head-first into Norwegian folk music and began lessons on the Hardanger fiddle, a nine-string Baroque fiddle.
She is ITIL Foundation certified, has a certificate in Lean Six Sigma – Green Belt, and is a certified librarian with Washington State.
Recent Insights by Sarah Peterson