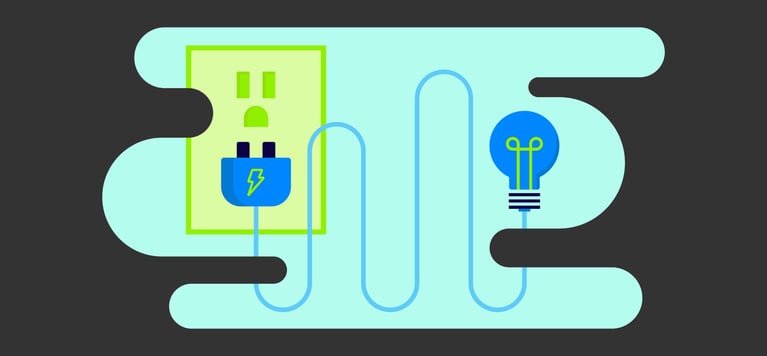 Your channel partners are critical to your growing business. They represent a material portion of your annual revenue today, and, if you're like 90 percent of companies surveyed by Forrester, that number is only going up. Cloud platform companies, mobile providers, internet-of-things (IoT) platform companies, independent software vendors (ISVs), and a multitude of other businesses will become ever more reliant on their channel partners in a myriad of ways on the path to growth. But are they doing enough to activate their channel partners so as to achieve the growth they expect?
Sure, you have a program that invites partners to join you in bringing their – and, by extension, your – offerings to market. A web-based roadmap for partner success and even some support, training, and funding are probably in place as well. Maybe it's what boils down to a series of self-serve tools and programs that partners are intended to engage with in their quest to activate themselves on your platform.
But is any of that turnkey enough for partners?
Over 99 percent of all value-added resellers (VARs), system integrators (SIs), and managed service providers (MSPs) offer additional value-add services and operate in an average of 3.6 business categories.1
Your partners are focused on surviving. They're pushing and clawing and innovating and integrating. They're out there looking for the next edge, the small differentiation, the faster, lighter, easier, leaner thing that will land them on their targets. They are as focused on their own issues and business challenges as you are, maybe more so.
Their responsibilities as a partner, their role in an alliance, the time and effort needed to effectively partner with you, these are all secondary, even when there's imminent value for them to capture. That's the nature of the organization and resource model of VARs, SIs, MSPs, and all the variations in between.
With this diversity, complexity, and expansion at the center of doing business as a partner, it's critical for companies to offer low-barrier, easy-to-operationalize programs. Partners need an "easy button." Companies who can offer that will earn a greater share of their focus and effort.
In short, it's on you to activate your partner channel, not the other way around. And by activate, I mean co-build, co-craft, co-implement, co-measure, and co-manage the motions that drive the pipeline. It isn't enough to just hand out the tools and ingredients with a playbook but without hands-on involvement.
Everybody knows this already, right? Sure, but in the real world, programs aren't easy to operationalize, and there are no shortcuts to success. The ideal way of doing things isn't really happening effectively anywhere. And in the cloud, mobile, data, and security businesses alone, billions of dollars are likely being left on the table.
So, what's the answer? How can you create that elusive "easy button" for your large and complex partner ecosystem? Here are five steps your company can take to create leads and drive revenue:
1. Build a specific go-to-market plan with each prioritized partner
I am a huge advocate for unique, or at least tailored, go-to-market (GTM) plans for each of your prioritized partners. In the course of completing the last hundred or so partner plans with our clients, I haven't seen any two that were alike. The reason is simple: no two businesses are exactly alike. When you add in the complexity of two entities working together, cookie-cutter planning can result in inefficiency, confusion, and conflict. The relative strengths and weaknesses of both companies involved and how they fit together have a material impact on what is possible and what is ultimately achieved in a joint program. The two groups must come together to agree on their GTM plan, establish guiding principles, and define success.
2. Make investment decisions with documented inputs and outcomes
The simplest, most obvious things are often ignored. When you combine two businesses with different priorities, processes, and cultures — or even different vernaculars — it's critical to document inputs and outcomes, no matter how obvious they might seem. From an input standpoint, it's evident from the outset that there will be a joint monetary investment, and that's one lynchpin subject to nail down quickly. But the time, effort, and focus expended by the core and alliance teams are also critical, often more so than initial monetary investments. As far as outcomes, timelines are a frequent stumbling block for partner programs. It's unlikely that terms like "urgent," "as soon as possible," or "top priority" mean exactly the same thing to every partner, so clearly documented timelines will come in handy as the relationship progresses.
3. Execute marketing and sales plans together
Relying on your partners to engage with and implement your assets, tools, and programs is a declining-return proposition. Over time, these efforts are bound to lose momentum. But when you create content, lead-generation campaigns, and nurture programs together, you'll see your efforts actually gain momentum instead of losing it. Sure, there are some short-term costs to this kind of collaborative execution, but if you do it right, your investment of time and money will see a return equal to or greater than your other direct-drive efforts.
4. Enable co-selling and make co-sell compensation available to all sellers
If you want to enable co-selling situations, start by introducing the sales teams to each other and explaining how they can achieve more together. Then provide cross-team training. Not only does this land the value proposition for both teams, but it also builds the interpersonal relationships that power co-selling. Too often, training is delivered separately to the partner and the host company, or not at all. Finally, make sure to formalize this process with written agreements and clear compensation models that are tuned specifically for co-selling.
5. Build, implement, and train on a lead sharing and management platform
This may seem like a rudimentary concept, but I frequently see this done poorly or not at all. Lead sharing and management through the buying cycle is an almost invisible art, yet just a 1 percent improvement in conversion ratios can mean millions of dollars on the balance sheet. Through the work we've done on behalf of our clients in market, we've seen firsthand the benefits of creating a seamless process for obtaining dual contact consent, integrating management systems, developing a joint lead-touch plan, and establishing clear lead-status and service-level agreements.
If you'd like to discuss how Bridge Partners can help you activate your partners to generate more leads, faster, email us or download our free eBook, Level Up Your Partner Marketing.
[1] The Value of Cloud Partner Ecosystems, Forrester, March 2016
Accelerate Your Business
Our B2B marketing experts can help you build, tune, and run a world-class marketing engine that turns the dials on growth. Let's talk.