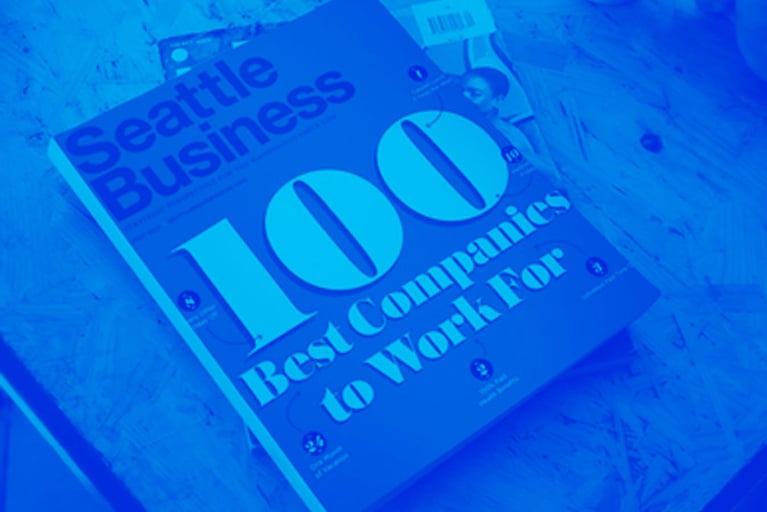 For the third straight year, Seattle Business Magazine has named Bridge Partners as one of the 100 Best Companies to Work For. Bridge Partners was ranked #18 in the "Large Company" category.
"This is always an exciting event and a great honor for our business. Making it three years in a row is just that much sweeter," said Bridge Partners CEO, Richard Albrecht. "It's a testament to how our people embrace our values of authenticity, collaboration, and mutual respect."
The editors of Seattle Business Magazine selected the top 100 companies in Washington based on the results of anonymous employee survey responses. Each company was scored in ten categories, including communication, executive leadership, and workplace environment.
In addition to being recognized as one of the best companies to work for, Bridge Partners is one of the fastest growing private businesses in the country.
Interested in joining our team? Get connected.
Accelerate Your Business
Our B2B marketing experts can help you build, tune, and run a world-class marketing engine that turns the dials on growth. Let's talk.