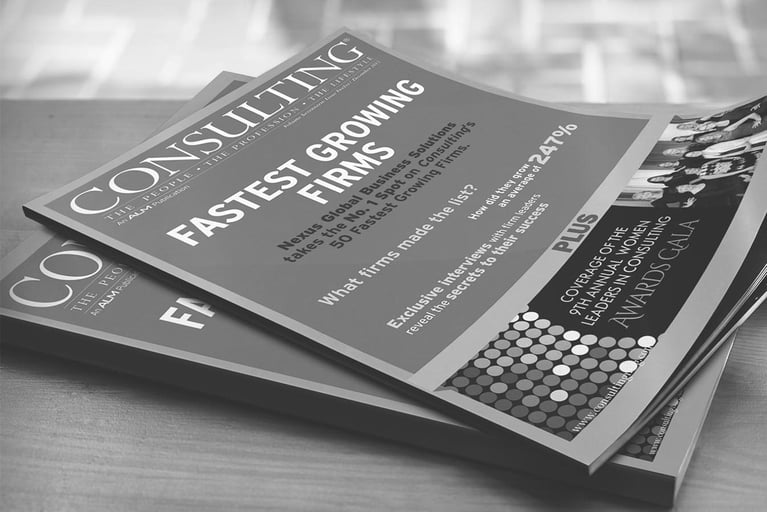 For the second consecutive year, Consulting Magazine named Bridge Partners one of North America's fastest growing firms. The annual list recognizes consulting firms of any size and from any sector, calculating rankings by revenue growth between 2012 and 2015. Over the last three years, Bridge Partners has achieved remarkable revenue growth of 135 percent.
"It's an honor to be recognized again this year," Rebecca Jones, partner. "Our team's commitment to client success is a distinguishing element of our brand and represents our commitment to the long-term vision. As we build for the future, we're fortunate to have a team aligned and focused to build an even stronger company."
Along with Consulting Magazine's award, Bridge Partners was again named to the Inc. 5000, list of fastest-growing private businesses in America – for the fifth straight year.
Who We Are
Bridge Partners is a people-focused, customer-driven consulting firm that helps organizations transform to drive growth, adapt to change, and create enterprise value. Our consultants take pride in their unwavering commitment to client service and bring real-world industry experience and deep subject matter expertise to every project. Through a unique, small practice model, we deliver better value, build longer-lasting relationships, and create happier clients.
Accelerate Your Business
Our B2B marketing experts can help you build, tune, and run a world-class marketing engine that turns the dials on growth. Let's talk.