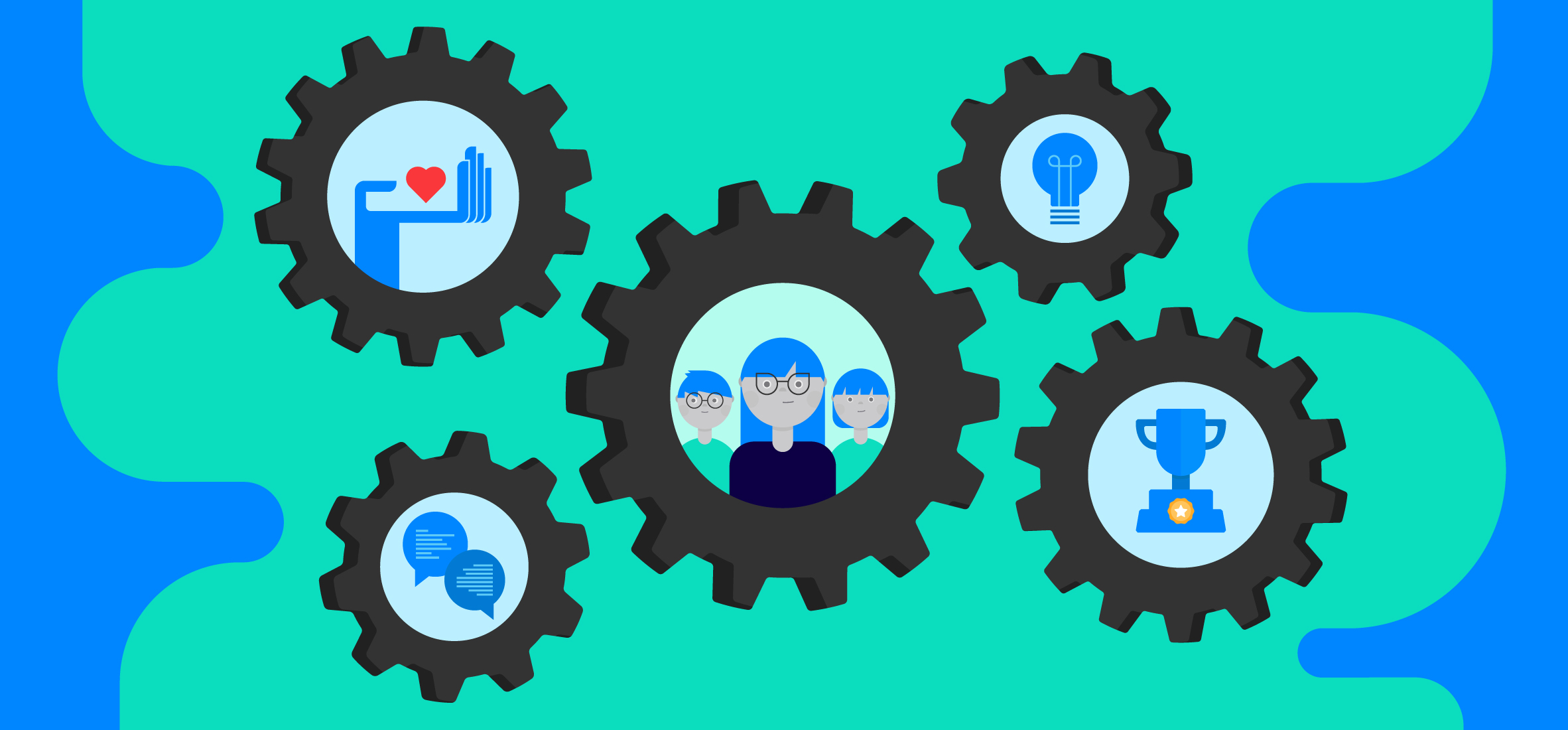 It seems that every week, another corporate juggernaut—a major airline, a well-known rideshare service, an electronics giant—is making headlines for all the wrong reasons. The common denominator? Toxic corporate culture.
But just how does an organization build a positive, people-focused culture—one that encourages employees to do the right thing for the business, its customers, and its community? Fostering such a people-first culture is of the utmost importance for any company that hopes to stand the test of time. Authenticity, transparency, and leading inside your organization with appropriate context to the outside world are key attributes for today's top management.
Today, I am fortunate to be part of Bridge Partners, where our shared values and company culture have helped us create a thriving business and earn numerous awards. Most recently, we were named one of Washington's top ten best places to work. It takes time to build a healthy, people-centered business environment, but I believe there are relatively simple guideposts any leader can follow to put his or her organization on the right track.
Recognize people
It's easy to get caught up in the day-to-day of running a business and forget to recognize your team members' contributions, but there's really no excuse. Celebrate your team's successes and take time to call out the individuals who make them happen – in the moment. Research shows that spontaneous acts of recognition resonate with more truth than prescribed rituals like "Employee of the Month" or similarly scheduled awards. Here are four instant ways to recognize individuals on your team:
Take a team member out to lunch for going above and beyond – do it today, joyfully and on impulse.
Send a handwritten note to simply say thanks for a job well done, or sit in the bullpen or common area and hang out for a while.
Offer words of encouragement and approval in front of other coworkers – give high fives regularly!
Encourage peer recognition and on-the-spot rewards in return. Have a coworker take a star to lunch and get out of their way for a change. You don't need to be personally involved in every recognition; the strongest team cultures embrace 360 feedback and empowerment.
Overcommunicate
According to one study, nine in ten employees say that lack of communication sabotages the success of executives. The same study found that the second-biggest problem area for leaders is lack of clarity. You might worry that you're communicating too much information or potentially creating undue worry for some employees by sharing the hot topics that "leadership" are discussing this month. The exact opposite is true. Employees worry when not enough information is shared and even more when the limited information provided leaves them in doubt: "Can we or can we not hire another team member this quarter? Sponsor the company party? Proceed with the client meeting in London?" Transparency is critical to fostering a productive team with a positive outlook. In working with a team, you can never, in most cases, communicate too much, especially when it comes to company vision and direction and an emphasis on core values. I find it helpful to remind myself that people can't read my mind and are just as busy as I am. Since we can all sometimes forget the basic concepts and the "why are we here" message, a little spirited reinforcement never hurts.
Link everyday actions to long-term goals
Benjamin Franklin is famous for asking himself every evening, "What good have I done today?" It's so easy to get caught up in meetings, projects, and the daily grind and to lose track of the big picture in the process. By connecting everyday actions to long-term organizational goals, you can help your teams understand how their contributions are part of something even bigger for the future. Take time to
Look back – recognize the accomplishments, growth, and achievements of individuals and teams.
Look down – stay focused and commit to following through on your plan.
Look ahead – communicate how small wins today will build toward continued success in the future.
Every employee, from the front desk to the C-suite, should clearly understand their contribution to the company's overarching goals, and they should know the desired input/output of each team in reaching these goals. Providing this clarity and promoting active discussion of goal achievement each month and each quarter are key to creating a mutually supportive culture, one in which there's no mystery about what other departments are doing or about how we all come together.
Culture is about people, not ping-pong tables
When I talk about a people-first culture, I'm not talking about ping-pong tables, snacks in the fridge, or slogans on t-shirts (although I've used all of these, and still believe in fun, approachable ways to be kind, to collaborate, and to share a laugh). I'm really talking about being authentic and embodying shared values that lay the foundation for sustainable success. While those values don't have to be identical from one company to the next, they must have substance, and they must ring true. Even if there's no quick and easy formula to follow, I hope I've provided some helpful tips on how to invest in your team and build a people-focused culture within your own organization.
Ready to take the next step in your career? To take a look at our current openings and get connected with a recruiter, visit our Careers Page.
Accelerate Your Business
Our B2B marketing experts can help you build, tune, and run a world-class marketing engine that turns the dials on growth. Let's talk.