Insights
Supply Chain Engagement: Critical to a Coordinated Sustainability Effort in the Tech Industry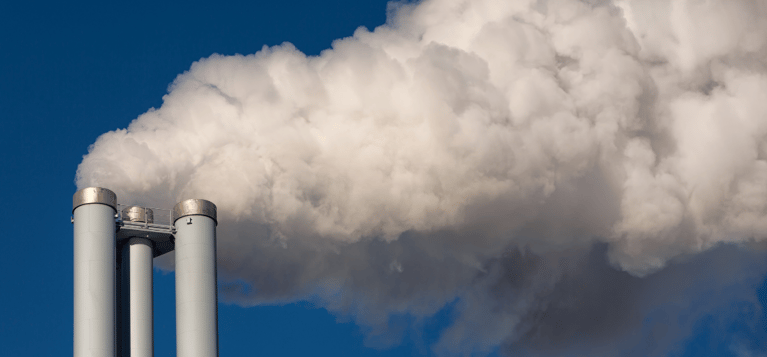 When I began my career, I couldn't have imagined the role that climate change would play in C-suite decision-making as part of a growth strategy. But as the spotlight on sustainability grows brighter, region by region, companies and their investors increasingly consider climate risks as material to business operations and valuations—and as an opportunity to innovate and evolve.
SEC Proposes Rules to Enhance and Standardize Climate-Related Disclosures for Investors

Within weeks, the U.S. Securities and Exchange Commission (SEC) is expected to announce new rule changes that will significantly impact sustainability transparency globally—both for public and private businesses. The SEC proposal calls for registrants to disclose their material climate impacts in their registration statements and periodic reports, including climate-related event risks and transition risks (i); greenhouse gas emissions (ii); and targets, and transition plans (iii). It will also call for more global standards in reporting and harmonization of data across all organizations and industries.
Tech and cloud companies will need to respond quickly to meet these requirements. Industry leaders like Microsoft, Amazon, and Google proactively disclose portions of their environmental impact today. However, the vast majority of organizations in the tech and cloud industry are in the early stages of their sustainability journey. Here's why it is important to take action now:
Evaluating the carbon footprint and climate-related risks of your operations takes time, resources, and skill-building within an organization.

Proposed SEC disclosures may require

large accelerated filers

(companies that have a public float of $700M or more) to report fiscal year 2023 information in 2024. Other filers as a fast follow.

Many of these companies will be required to report both direct and indirect greenhouse gas (GHG) emissions. For companies in the tech sector, 85% or more of their emissions typically rest in their supply chain.

This will put pressure on

all

suppliers who trade with these companies to provide data about their own supply chain emissions to satisfy new regulatory requirements

.
The value chain conundrum and implications for the tech sector
For organizations at the beginning of their sustainability journey, the first area of focus is often to tackle emissions they control—those created by activities like exhaust from vehicles or generators, called Scope 1 emissions—or from purchased energy for the electricity they use, or Scope 2 emissions. But understanding the Scope 3 indirect emissions that happen through the value chain—from materials purchased to capital goods and waste—needs to be an immediate fast follow given the SEC requirements. It's been reported that supply chain emissions are, on average, 11.4 times greater than operational emissions.  
So, managing Scope 3 emissions is typically the largest—and hardest—problem for organizations to solve. It's dependent on suppliers and trading partners to accurately report their emissions data accurately and consistently. It also assumes these suppliers and trading partners are equipped to measure their emissions, report their progress, and, ultimately, reduce their environmental footprint.
Engaging suppliers to address decarbonization
According to the CDP, only 5% of suppliers, on average, will set science-based targets on their own. For companies with thousands of suppliers, this rate of adoption will simply not be fast enough without direct intervention. In our experience, companies best positioned for success are prioritizing supplier engagement programs. The most common approaches we recommend include:
1. Supplier prioritization
Understanding your supplier population, working closely with the procurement group to identify and segment your suppliers by spend, is an important lever to drive influence and urgent action. Other important factors include total emissions (if known), industry, size, and criticality to the business. These insights will help direct where to put your time and resources.
2. Procurement policies and supplier incentives
Apply an updated supplier Code of Conduct that includes climate-related requirements, such as sharing climate-related data and reporting. Many of our clients are considering unique supplier benefits such as giving participating suppliers public recognition, access to resources, or preferred treatment based on carbon reduction targets, disclosure, and progress.
3. Supplier capacity-building
Design direct engagement programs to educate, influence, and potentially even help suppliers collect their emissions data. Depending on the size of your supplier base, it may make sense to create an educational portal, as well as providing on-demand training and direct access to technical experts. For companies with limited budgets, curate publicly available sources to provide emissions data gathering guidance to suppliers.
4. Centralized data collection and reporting
Operationalize the process of gathering data intelligence to address reporting requirements and inform Scope 3 emission reduction strategies. Intense engagement and collaboration among suppliers and trading partners will be required to conform to proposed SEC disclosures modeled after the Task Force on Climate-Related Financial Disclosures (TCFD) framework and Greenhouse Gas Protocol standards. Evaluating climate risks is also a new process for many, one that involves scenario-modeling tactics and business leader engagement. Consider dedicated staff or bringing in support to manage this process, including the tooling necessary.
5. Implement program pilots to test and learn
Use pilot programs initially to fine-tune supplier segmentation, test training curriculum, and validate the right level of engagement. Applying an agile framework to your sustainability strategy will allow you to deliver measurable results quickly, and as necessary, provide valuable inputs for larger investments down the road.
The good news in all of this
Regardless of whether the SEC rules, as they stand today, are set forth or see further modifications, there is consensus in the public and private sectors that more clearly defined climate transparency and standards are necessary. As more and more organizations engage their supply chains to meet new climate-related risk requirements, it will create the force multiplier effect we collectively need to address climate change.
---
At Bridge Partners, we believe sustainability is at the core of a modern workplace. We've partnered with industry-leading tech and cloud companies to help embed sustainability practices into their organizations and supply chains and reduce their environmental footprint. No matter where you are on the sustainability journey, we can help you drive meaningful change in your organization and make progress towards your goals, too.
The sustainability challenges we all face are too big for any of us to solve alone. The more we work together, and learn together, the more we can accomplish.
[i] Material climate impacts include risks from climate-related events, such as fires and floods, disclosure of location and specific assets exposed, and transition risks, such as regulatory changes, new technologies, and reputational risks. Filers would need to report strategic, financial, and operational impacts as well as mitigation strategies.
[ii] Greenhouse gas (GHG) emissions include Scope 1 emissions, which are direct emissions created through a company's use of fossil fuels, and Scope 2 emissions, which are indirect emissions associated with purchased electricity or other forms of energy. Scope 3 emissions—or indirect emissions that come from all activities associated with an organization's value chain, both upstream and downstream—may be reported later unless they are material to an organization or tied to an organization's sustainability targets.
[iii] Targets and transition plans may be required to be reported if reduction or conservation targets have been established.
Accelerate Your Business
Our B2B marketing experts can help you build, tune, and run a world-class marketing engine that turns the dials on growth. Let's talk.