Insights
Bridge Partners Experts to Speak at Content Marketing World on Sustainability Storytelling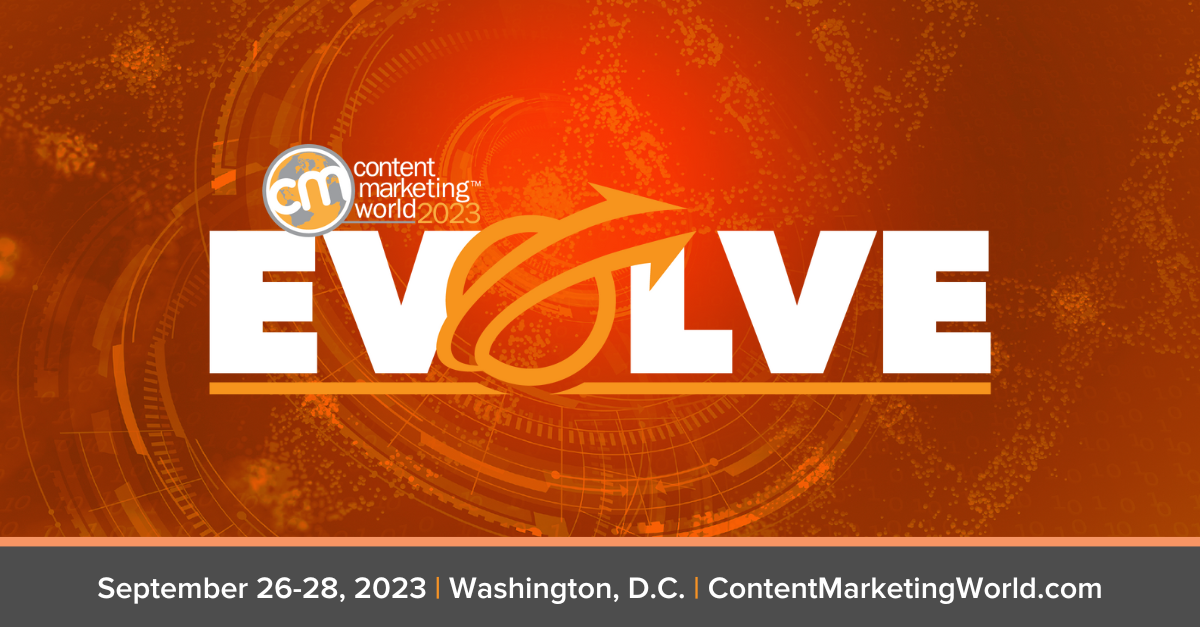 Bridge Partners is pleased to announce that two of our experts, Angela Bandlow and Matt Hansink, will be speaking at the Content Marketing World 2023 global conference in Washington, D.C. on September 26-28.
Their chosen topic? A timely and increasingly essential focus: "Sustainability: The New Storytelling Frontier for Content Marketers."
Why Sustainability Matters in Content Marketing
As our global community becomes more environmentally conscious, the demand for transparency and authenticity is no longer a nice-to-have, it's required. Brands and businesses are seeking ways to authentically communicate their commitment to sustainable practices, and storytelling is at the heart of these connections.
In their session, "Sustainability: The New Storytelling Frontier for Content Marketers," Angela and Matt will delve deep into how sustainability has reshaped the narrative landscape and how businesses can effectively communicate their eco-friendly initiatives to engage and inspire their audiences.
They will share best practices and learnings on how to:
Build sustainability into your brand narrative and values
Deliver authentic content across channels
Be transparent about your progress and challenges
Avoid making green claims
Meet the Speakers
Angela Bandlow, Sustainability Services & Strategy Leader
Angela is a sustainability and marketing leader with 20+ years of experience in technology and consulting. Named "2023 ESG Champion" in the Women Leaders in Technology by Consulting Magazine, she has worked with some of the world's largest and most recognizable tech and cloud companies to help them develop and implement sustainability strategies.
As a leading strategist at Bridge Partners, Angela has always been passionate about blending innovation with sustainability. Her experience in integrating meaningful and results-driving narratives into go-to-market strategies has proven beneficial for numerous, high-profile clients, all of which she will share with attendees at CMWorld.
Learn more about our Sustainability Solutions
Matt Hansink, Solutions Director
Matt has over 15 years of experience and leads our Content practice. Specializing in modern marketing and sales approaches, Matt is a content marketing expert and has helped organizations of all sizes create and distribute content that engages and converts audiences.
Matt believes that the future of content lies in resonating with audiences on a deeper, ethical level. With a track record of crafting compelling content that speaks to the needs of today's business leaders, he will share techniques he uses in the field to coach content marketers on how they can use sustainability to tell more engaging and impactful stories.
Learn more about our Modern Marketing & Sales Solutions
About Content Marketing World
Content Marketing World 2023 is the premier event for content marketers. Attendees learn from leading experts, network with other professionals, and get inspired to create better content.
Now in its 13th year, the event is hosted by the renounced Content Marketing Institute and features over 150 expert speakers, workshops, masterclasses, and keynote speeches.
We're excited to see other industry heavy-hitters such as:
Elizabeth Banks, actor, producer, director
Ann Handley, MarketingProfs
Bennie Johnson, American Marketing Association
Robert Rose, Content Marketing Institute
Andy Crestodina, Orbit Media
Michael Brenner, Marketing Insider Group
Christopher Penn, Trust Insights
Ryan Brock, DemandJump
Pam Didner, Consultant
Lee Odden TopRank Marketing
Melanie Deziel, StoryFuel
Register for Content Marketing World 2023 today and learn how to use sustainability to tell more engaging and impactful stories.
Accelerate Your Business
Our B2B marketing experts can help you build, tune, and run a world-class marketing engine that turns the dials on growth. Let's talk.