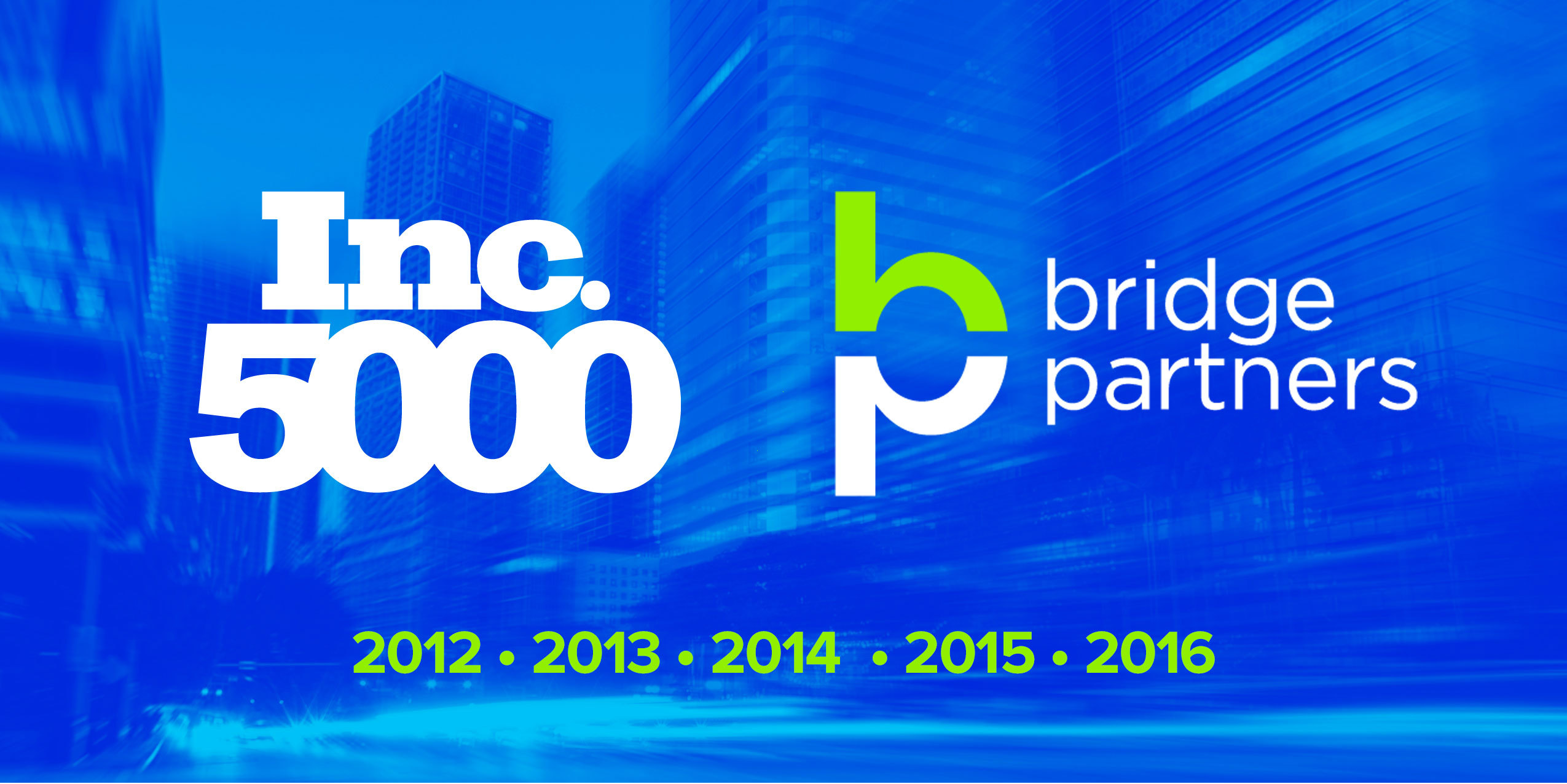 Bridge Partners announced today that it was named one of America's Fastest Growing Private Businesses by Inc. Magazine for the fifth straight year. The Inc. 5000 list is published annually and recognizes the fastest growing, for-profit, privately-held companies in the nation. With a 3-year growth rate of 135 percent, Bridge Partners is also one of the fastest growing consulting firms in North America.
Bridge Partners lands on the #Inc5000 for the fifth straight year, as one of America's fastest growing private businesses.
"We are thrilled to be recognized on the Inc. 5000 list again this year," says Richard Albrecht, CEO and Managing Partner. "Our people continue to deliver successful projects and build strong client relationships. This award is a great honor, and our unique, people-focused and customer-driven model is what moves our business forward."
Founded in 2006, Bridge Partners has distinguished itself as a leader in business consulting and an employer of choice. Bridge serves a range of customers from start-up to the Fortune 100 from offices in Seattle, San Francisco, Chicago, and Texas.
Inc. 5000 is a registered trademark of Mansueto Ventures LLC.
Accelerate Your Business
Our B2B marketing experts can help you build, tune, and run a world-class marketing engine that turns the dials on growth. Let's talk.