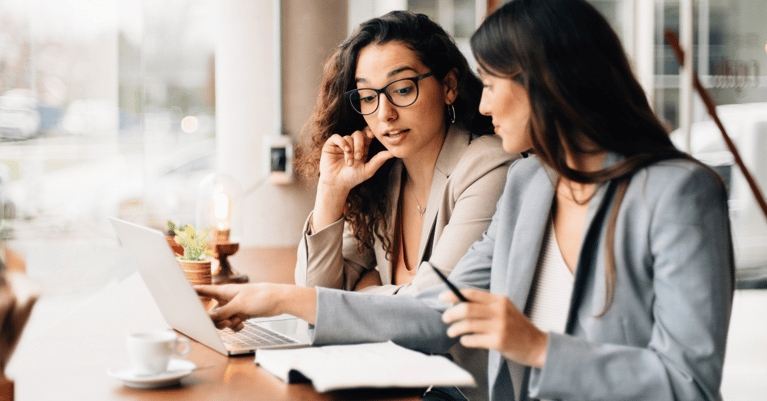 Inflation and interest rates are up, the economy is in recession, and consumer confidence and board sentiment are in decline. The secret to surviving the current economic climate? Be data-driven, make smarter decisions, and develop a survival strategy for 2023. For many companies, this is likely to include greater emphasis on channel relationships.
Partner ecosystems provide a foundation for both customer growth and retention. They can enhance product/solution value, generate leads, and unlock additional revenue streams. As business owners and business leaders, channel partners should benefit equally from the relationship with you as much as you rely on them to grow your business. Here are five priorities for a healthy and vibrant partner ecosystem.
1. Establish a Voice of the Partner Program
Your channel partners can provide invaluable insights into supply chains, markets, industries, and your customer base. A Voice of the Partner (VoP) program provides a forum for partners to speak candidly and share feedback on their partnership, solution, and customer conditions. Having the right mix of partners is the key, that will drive the insights and perspectives shared in the VoP.
To successfully facilitate a VoP, take the time to plan and prepare for the gathering. Here are a few tips:
Define the purpose and goals of your VoP

Let your partners do the talking and be open to feedback

Look for both short- and longer-term updates and map out a plan

Develop KPIs to track the impact of these changes
Keep partners informed and engaged, after all this is all about building and developing relationships. Discuss how you used their input to make plans and how you will track progress. Share successes with them and solicit additional feedback on a regular basis. Over time, these conversations will strengthen your partner relationships, increase loyalty, and potentially boost your bottom lines.
2. Make Your Partner Portal Exceptional
Partners visit an average of 50 client portals, each with its own layout, verbiage, and resources. Some sites bury the information partners need, while others may be missing it altogether. Want to help partners help themselves? Focus on the partner roles that you're serving with the partner portal: business and alliance leaders, marketing leaders, and technical leaders. Quality, not quantity, should be the primary driver of your partner portal. This can be achieved by offering multiple views by role, with corresponding content. For example, the following audiences care about:
Marketing & Sales Leaders: brand resources, customer and solution overviews, shared go-to-market collateral, demand and campaign information, sales guides

Technical Leaders: solution components, site architectures, deeper training resources
Business Leaders: program and performance dashboards, sales agreements, business offers
Your audience should be a key input to the design, development, and experience of your partner portal. In addition to curating content by role type, we also recommend mapping your partner's journey to key stages in your partnership: just starting with your company, building and scaling their business, accessing benefits, and training up teams.
3. Refresh Marketing Development Funds
Marketing Development Funds (MDF) are a great way to reward partners and help them stretch their limited marketing budget and reach a larger audience. These dollars typically flow from the channel owner to their partners and are best applied to demand generation activities for new business. This is more than just paying for any marketing activity; these net-new funds can then be used to finance marketing campaigns (e.g., social media or email), collateral development, or in some cases, tradeshow attendance.
Although partners own the budget, the channel owner has significant input on how the MDF may be spent. Therefore, it's important to develop a set of guidelines before you begin distributing funds. For example:
How are recipients selected

How often funds will be distributed (e.g., quarterly)

What are/are not qualified MDF expenditures

What are the KPIs for each qualified expenditure
Your role as the channel leader doesn't end with the MDF distribution. Stay in contact with funded partners and ask to be included in reviews. Although they are running the campaign, they are still representing your organization. Let them run the campaign, but don't be afraid to step in if you see a need.
4. Align Your Channel With Your Business Priorities
As your business evolves, so should your channel. The first step is to determine what you need. Are you looking to expand into a new industry or business area? Do you have an immediate need, or are you building a network in anticipation of a new release? The answers to these questions will inform where, when, and how you search.
Once you have a goal, develop a marketing strategy for your search. The best partners will be in high demand. Focus on why they should work with you. For example, free training, commissions, co-selling opportunities, MDF, co-branded collateral, or special discounts. This is also a good time to review and refine the components of your partner engagement. Ask:
Are you using accessible, modern training methods?

Are your training modules snackable, or do they require hours to complete?

How compelling is your training material?

Do you offer value-added events for partners?

How easy is it for your partners to get trained on your solution?
In brief, what are the gates that will make your partners most successful, creating and accelerating their pipelines of opportunities on your behalf? Identifying areas for improvement and making the appropriate changes
5. Focus on Partner Retention
Partner retention is key to a successful partner program. It's good for revenue, customer growth, and your brand. Recognize that building a vibrant community of partners requires nurturing and ongoing evolution, however. Start with the basics: a set of resources available to all partners that provide value and incentive to work with your organization. Then, take the time to evaluate your partners and identify the ones providing the highest value. Your top partners should:
Have capabilities that align with your strategic priorities

Generate revenue on your behalf

Demonstrate strong performance
Lead generation and conversion rates are often the top consideration when evaluating partners. Don't discount a partner solely based on revenue, however. Dig deeper—there may be potential for future growth. With the right nurturing, lower-performing partners can join the ranks of your superstars.
READ MORE: Partner Demand Gen: Five Keys to Success
Ready to Get Started? Watch Our Next Channel Focus Webinar
Join Bridge Partners' Pat Carroll, managing director, as he presented on the Channel Focus webinar, "Building a Program for 2023 – What Needs to Change?" on November 17, 2022, at 10:00 AM PT. Pat joined other partner leaders to discuss how economic uncertainty will affect how programs evolve and how to better enable partners. He shared his perspectives on how to better inform and enable your partners so they remain successful and profitable, where should your Channel teams be focused, and which program elements will be more important for 2023. Watch here
---
Unlock the enormous value your partner ecosystem represents by elevating partner programs, enabling the channel, and accelerating pipelines. We've helped hundreds of tech and cloud organizations of all sizes create effective partner programs that deliver results. Our unmatched experience in partner ecosystems and alliances helps you maximize the impact of your partner channel. Get started today.
Accelerate Your Business
Our B2B marketing experts can help you build, tune, and run a world-class marketing engine that turns the dials on growth. Let's talk.