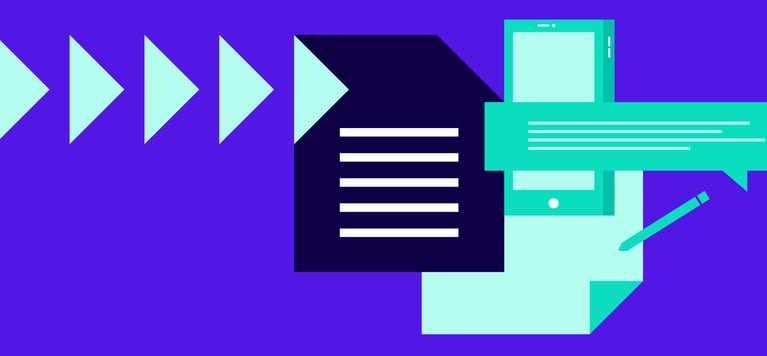 Two Fortune 50 companies were scheduled to announce a new joint solution at a critical industry event scheduled to take place in just six weeks. The nascent go-to-market initiative was having trouble finding its feet. Initial messaging did not differentiate the new solution from others in the existing product portfolio, and the customer value proposition was vague. Sellers were uncertain about how to discuss the solution with prospects and were expressing anxiety about how the co-sell would work.
How did we help prevent a fast-approaching failure? We started with an ironclad joint value proposition.
Creating a successful, cohesive joint value proposition requires collaboration, cooperation, and, sometimes, translation. Of course, there are many ways to tell a story; the artistry lies in shaping a message that emphasizes what matters and ideally adds up to more than the sum of its parts. The process of developing a sensible joint value prop can stress test a partnership, but it can also clarify the solution and make it stronger and more accessible to the market.
Finding the right story
Ask yourself the following questions when developing an effective joint value proposition:
What is the fundamental customer benefit this solution offers?
What is the unique and differentiated contribution that each organization provides to this joint solution?
How is it different from other solutions that address the same challenge?
Why would a customer purchase this solution?
Where are the gotchas? What stands in the way of your partnership succeeding?
Are there workable shortcuts to an effective value proposition? Sorry, but no. The best value props require working with stakeholders from both companies to find a middle ground that captures the best of each company's story while effectively accounting for their shortcomings. You can start by evaluating both organizations' messaging, highlighting common themes and crossovers and noting key differentiators.
First, the basics
What goes into creating a bulletproof joint value proposition? Discovering the optimal answers requires business information and market insights. Some critical questions:
Who will use this solution? Be as specific as possible and ensure that you're authentic to your audiences.
How will this solution be used?
What does the solution do? What are the shared strengths of the solution? What makes them stronger together? How do they benefit the customer?
What's happening in the market today? What trends are relevant?
Who are the relevant competitors? What lessons can you learn from the competition?
You can then use this information to test versions of the messaging with both organizations. At this point in the process, be sure to share your draft value proposition with sales stakeholders; any additional perspectives you can get will help refine and clarify your story.
A workable value proposition will provide clear, easily understood, and honest answers to the critical questions listed above. Ideally, you'll be able to spell that out in short (25-word), medium (50-word), and longer (100-word) narratives, each of which will inform how you go to market together.
Ensuring that your joint value proposition has … value
How do you know if you have succeeded? Here are some considerations for evaluating your bouncing-baby joint solution story:
Is it cogent and genuine for both companies?
Does it make a clear, compelling case for why it's better than the alternatives?
Does it focus on the customer?
Is it presented with the appropriate industry lens and language to be authentic?
With your value prop in place, the next step is to develop a formal positioning and messaging framework. With the value proposition as your North Star, further messaging development will help your story to become more incisive, refined, and grounded in solution truth.
The rest of the story
And what became of those two partners about to announce the launch of their joint solution?
In a matter of weeks, Bridge Partners facilitated a workshop with key stakeholders from both partners. Before sitting down with them, we prepared a marketing assessment and conducted initial discovery interviews. The session itself included a review of current strengths and weaknesses of the joint go-to-market approach, using the assessment as our starting point.
The outcome: a solid foundation for a full-blown multimillion-dollar joint go-to-market campaign. The resulting work:
Established a programmatic approach for integrating the efforts of both companies' field teams.
Drove energetic collaboration with sellers from both companies that engaged new business prospects around the globe by using a common set of sales materials and shared understanding of roles and value.
Increased goodwill between the field teams and encouraged productive engagement on co-sell conversations.
The final proof: a successful launch, new customers for both partners, and a stronger relationship between the two.
Do you need help creating a strong joint value proposition? Bridge Partners, a Seattle-based b2b consulting firm, has helped some of the biggest names in tech build and run world-class partner programs. Learn more about our joint partner solution workshop here.
Written by Barbara Spear and Matt Hansink.
Accelerate Your Business
Our B2B marketing experts can help you build, tune, and run a world-class marketing engine that turns the dials on growth. Let's talk.