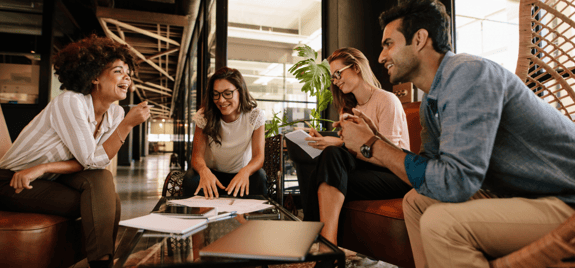 People
Sue Meyer
Senior Engagement Manager
Early in her career, Sue had a successful tenure as a high school teacher but saw interesting opportunities in the IT industry. She took the plunge and transitioned into Marketing Consulting and built her brand. After years of marketing leadership experience, she took another leap to help build a team dedicated to Sustainability solutions, which she now leads as a Senior Engagement Manager.
Great teachers don't quit teaching – they just quit teaching at school. Sue has done exactly that by transferring her teaching skills into a successful 20 years of consulting and team building.
As a leader with Bridge Partners, Sue manages a fast-growing client project team and builds programs around sustainability initiatives for tech companies. Sue helped the team grow 6x in a year by establishing a recruiting process to screen for success metrics around team culture and creating an inclusive team onboarding experience for new consultants.